Elite T-Harness or Elite Loopback Harness
Elite T-Harness or Elite Loopback Harness
Do you need a T-Harness or an OEM LoopBack harness?
Q: What is the main difference between the 2?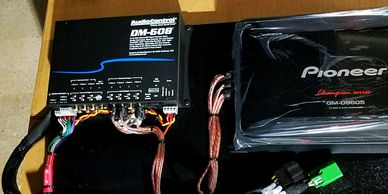 A: The main difference between both harnesses is their function. Our Elite T-harness is designed for customers who are installing 2-4 channel amplifiers and are planning on pulling their own speaker wires to each of the speakers in the vehicle. 
Our Elite OEM Loopback harness is designed for a simple installation of multiple amps, normally the use of 4-8 channels. The loop back provides signal from the vehicle to the amp and then return the amplified signal to the factory speaker locations via the factory wires.   
Q: How does one benefit me over the other?
A: The benefits are simple, time is money but money is not always time. Both the T-Harness and OEM Loopback harnesses are huge time savers! Not just do you save on the installation time but you also save on research and tools. Installing our harnesses means no hunting down that one blue wire in a sea of blue wires or removing panels that don't need to be removed. It also means no pulling speaker wires in door boots that are water tight. As cars get smarter doors get more electronics and water getting in the door is not an option. 
Q: What is a Channel and how are they important ?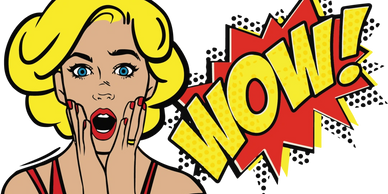 A: Great question glad you asked. A channel is referring to a speaker in the vehicle. A vehicle with 4 speakers will have 4 CHANNELS. 
Sub amplifiers only use 2 channels a LEFT and RIGHT in combination this makes a centered frequency. This is very important because some music is tuned to play lower frequencies on specific channels  so if you only TAP into that rear back speaker your amp will only play what that rear back speaker is programmed to play. In most cases this speaker are set to play mid-range frequency's.  
With our harnesses you don't have to worry we do the research then some testing followed by some testing but not by us by our team of Customer testers they then get back to us on what needs to change or be added we then add then to the store.   
Q: What unit works best with each harness?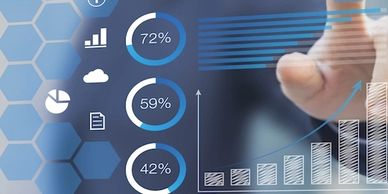 A: Not all LOC or DSP units are created equal and the same can be said for each harness and how it is used. The T-harness is normally used for adding Subwoofers, so a 2 channel LOC is ideal for this application, but why ? Well because a Mono or class D amplifier only requires 2 channels of signal . What is really important is whether or not the LOC or DSP that you have or want to use can handle the power that comes from your vehicles signal source! 
Some vehicles have premium amplified systems these systems output 10-40v and if the LOC is not built for that voltage the LOC/DSP can catch fire. Always use equipment that meets or surpasses the voltage needs of your vehicle. 
If you are installing multiple amps then an LOC or DSP with 6-8 channels would be ideal. A simple rule is how many speakers do you want, how are you planing to wire them and how many channels will you require. Then find your amp, and if needed, an LOC that matches the amps required inputs.   
Q:What comes with my harness?
A: Our Product are unique in many forms and with each come its own perks. In the box will come everything you purchased and depending on the location of your connection we include some hardware and tools. If the location is known for panel clips that break we will include this too. 
All OEM Loops that are purchased with no unit will come with a remote on trigger wire. All T-harnesses that are purchased without an LOC do not get a remote on wire.